2018 – 12 U SPRING TRAINING EVENT – PHOENIX, ARIZONA
Special News bulletin: Big League Experience will be holding a spring training camp in Phoenix, Arizona that will include the opportunity to play in a USSSA Championship tournament. The USSSA 12U or 11U Spring Championship Super NIT.
*Unfortunately, the cost of events such as these to the US is indicative to the exchange rate and with that in mind, we wish to offer all those participating a gift certificate of $100cdn towards our 2018 Big League Experience summer camp. As many of you are already making plans to participate in next year's summer camp, this is a great way to save $100 towards the 2018 camp.
12 U Spring Championship Super NIT Phoenix Arizona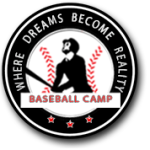 Description:
WHERE: Phoenix, Arizona
DATE: March 20 – 25 (Tuesday – Sunday )
PRE TOURNAMENT SPRING TRAINING CAMP: From Tuesday – Thursday (March 20 - 22)
TOURNAMENT: The USSSA Spring Championships Super NIT Tournament (March 23 - 25)    INVITATION ONLY. All players must be identified by BLE staff and receive an invitation
COST: $900.00 + GST and must be Paid in Full 4 weeks Prior to event date (by Feb. 13th) – Non Refundable deposits on registration to secure spot in event.
HOTEL and AIRFARE
To be booked and paid for by each individual player/family. The team hotel is:
The Sheraton Crescent; 2620 West Dunlap Ave. Phoenix, AZ 85021 *Please note that this is not mandatory that you stay in the team hotel as many of you may have family or other plans for lodging.
           HOTEL LOGIN: http://secure.cstt.com/TeamLogin/Team-Login_Input.php
           File # 44878
           Password: majboseg
Tournament Web Site link:  http://arizonausssa.com/a_tournaments/main.html
TENTATIVE SCHEDULE:
*On a daily bases each team will have the opportunity to have team time (Practice), skill development time with team and professional coaches as well as play game(s)/intersquad.
Tuesday, March 20:
9:30am - 11:30 & 12:30 – 2:30pm                        Team Practice
4:00pm:                                                         Team Function Team BLE will attend Arizona State vs. UNLV Division 1 College baseball Game with a possibility of a facility tour and meeting some players prior to game time *This was a special highlight to last year's event*
Wednesday, March 21:
9:00 – 11:00am;                                          Team Practice
1:05pm                                                           MLB Game    TBA
6:00pm – 8:00pm:                                     Team Practice/game
Thursday, March 22nd
10:00 – 12:00am                                          Specialty session + Team Time
1:00 - 3:00                                                     Intersquad
Friday, March 23 to Sunday, March 25th - Tournament – Games, TBA
Looking forward to a great event, cheers
Team BLE Coaching Staff