2018 – 13 U SPRING TRAINING EVENT – PHOENIX, ARIZONA
Special News bulletin: Big League Experience will be holding a spring training camp in Phoenix, Arizona that will include the opportunity to play in a USSSA Championship tournament. The USSSA 14U or 13U Spring Championship Super NIT.
*Unfortunately, the cost of events such as these to the US is indicative to the exchange rate and with that in mind, we wish to offer all those participating a gift certificate of $100cdn towards our 2018 Big League Experience summer camp. As many of you are already making plans to participate in next year's summer camp, this is a great way to save $100 towards the 2018 camp.
13 U Spring Championship Select 30 Super NIT Phoenix Arizona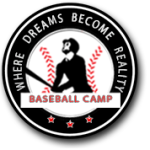 Description:
Date: March 14 - 18 (Wednesday – Sunday)
Where: Phoenix, Arizona
This BLE event is a 5 day event that will include two days of on field workouts and inter squad/exhibition games followed by the tournament running March 16 – 18th (four games guarantee).
The USSSA Spring Championships Select 30 Super NIT an annual event attracting teams from all over North America.
This is 13U tournament; Players must be born on or after May 1, 2004.
This event is by invitation only, all players must be identified by BLE staff and receive an invitation.
To ensure quality of tournament event and experience, registration in the BLE USSSA Spring Championship Select 30 Super NIT is limited, early player commitment is advised!
COST:
Must be Paid in Full 1 Month Prior to Tournament Start Date, deposits paid are Non-Refundable
Option One - $850.00 + GST
- Includes ground transportation (while in Phoenix to and from Team Hotel)
- Tournament fees in the tournament
- Team hat/shirt and coaching/instruction.
- Team Function
Option one players are responsible for airfare, lodging, food and transportation to Team hotel for drop off and pick up.
Option Two - $1200.00 + GST
Includes lodging (at Team hotel)
All ground transportation (in Phoenix area), Airport transportation has to be co ordinate with coaches arrival and departure
Tournament fees in the tournament
Team hat/shirt and coaching/instruction
Team Function
Option Two players will be supervised by BLE staff from moment of arrival in Phoenix. Players are responsible for airfare and meals. (meals will be organized by BLE staff )
AIRFARE
To be booked and paid for by each individual player/family. We recommend arriving on the Tuesday, March 13th as the 1st practice is the morning of the 14th.  Return flight is up to you and your flexibility (coaches flight schedule will be sent out at a later date).
LODGING
To be booked and paid for by each individual player unless choosing Option 2. Team Hotel will be scheduled soon and passed along to you once a block is confirmed. Please note: Reservations for players participating in Option 2 will be handled by the BLE office.
TENTATIVE SCHEDULE:
*On a daily bases each team will have the opportunity to have team time (Practice), skill development time with team and professional coaches as well as play games.
Wednesday, March 14th
10:00 – 12:00am ~ Specialty session + Team Time
1:00 - 3:30 ~ MLB Spring Training game
2:00 – 4:00pm Team Practice
6:00pm: Exhibition Game – Extra work
6:30 – 9pm Game vs. Local Arizona club – TBA
Thursday, March 15th.
9 - 11:30           Specialty time and team practice
12:30 – 2:30      Intersquad/Practice
5:30pm             College Game/Visit - TBA
Friday, March 16th – Sunday, March 18th
Spring Championships Select 30 Super NIT Tournament ~ Game Times TBA
*Team will attend Arizona State vs University of Oregon NCAA Division I College baseball Game – Possibility of Facility Tour
CORE COACHING STAFF:
Marty Lehn – Milwaukee Brewers Scout/Big League Experience Camp operator/Owner, Former Canadian Olympic team coach and MLB scout.
Bob Didier – 5 time World Series champion and former MLB catcher and coach.
Albie Lopez – 12 year MLB pitcher and World Series Champion with Arizona D-Backs
Shea Hillenbrand – Two time MLB All Star that played for 6 MLB clubs.
*Other Special Guest coaches will also be part of the staff*
Sincerely;
Marty Lehn
Big League Experience Baseball