Colorado Rockies Showcase Invitational
UpperClass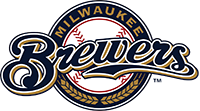 Salt River Baseball Complex at Talking Stick
Sept 12 to 15
The Milwaukee Brewers Scout team is invited to take part in the 7th Annual Rockies Scout Team Invitational Showcase on September 14th and 15th at Salt River Fields in Scottsdale, AZ.  This event will feature some of the top high school baseball talent in Arizona, California, Colorado, Nevada, New Mexico, Oklahoma, Texas and Canada showcasing their skills for the many college and MLB representatives who will be in attendance. This past year, 100+ college coaches and professional scouts attended this very special event.
The event is limited to a maximum of 12 teams in the Upper Class division and 3 – 4 in the Under Class division and below is a breakdown of the schedule and invited teams:
Rockies Scout Team Invitational Rule Set and Participating Teams
Schedule:
Sept. 12               Workout and then Exhibition game vs. Blue Jays Scout team
Sept. 13               Team practice and testing + Intersquad (confirming the Maryville Sports complex – Spring training home of the Milwaukee Brewers)
Sept. 14/15         Colorado Rockies Showcase Invitational.  Weekend will include the following:
 4 Game guarantee
Access to MLB batting cages
Pre-Game Infield/Outfield
Salt River Fields Tour
Teams Participating in Under Class Division:
Colorado Rockies Jr. Scout Team 1 (CO.)
Milwaukee Brewers Scout Team (CAN)
New York Mets Jr. Scout team
Colorado Rockies Jr. Scout Team 2 (CO.)
Wilson Sandlot (AZ)
Under Class team will consist of players grading in 2021 or younger
Teams Participating in Upper Class Division:
Blue Jays Scout Team (AZ)
Brewers Scout Team (CAN)
Dodgers Scout Team (NV)
Nationals Scout Team (NM / TX)
Padres Scout Team (AZ)
Red Sox Scout Team (OK)
Rockies Scout Team (CO)
T-Rex Baseball (AZ)
Trosky Pro (CA)
Solano Beach Cardinals (CA)
Yankees Scout Team (AZ)
Upper Class team will consist of Players grading in 2020 or younger (2019 grads not attending college are eligible)
The event is taking place at the Colorado Rockies Spring Training home, Salt River Fields at Talking Stick. This event will include on-field workouts and intrasquad/exhibition games over two days (Sept. 12 & 13), in preparation of the event.
Coaching staff will include;
Milwaukee Brewers Scout and Former Canadian Olympic team coach Marty Lehn
Five-time World Series champion and former MLB catcher and coach Bob Didier
12 year Major League pitcher and World Series Champion (Arizona Diamondbacks) Albie Lopez
Former professional player and coach Orv Franchuk (World champion with Boston Red Sox as a hitting coach in their organization)
– Special Guest coach – Two time MLB All-Star, Shea Hillenbrand.
*This event is invitation only, all players must be identified by BLE or Brewers Scouting staff and receive an invitation*.
Cost:
Deposit is needed to secure spot with full payment needed by Aug., 12th, 1 Month Prior to the event start Date, deposits paid are Non-Refundable
Option One
 $595US or $800CDN + GST
Includes ground transportation (while in Phoenix area to and from Team Hotel to all Brewers event),
All associated fee's for Event
Team hat/shirt and coaching/instruction.
Option 1: Players are responsible for airfare, lodging, food and transportation to Team hotel.  Airfare is to be booked and paid for by each player. Coaches will travel on the late afternoon of the 11th or early morning of the 12th with the first workout that afternoon. Recommended flights should arrive in Phoenix on the 11th or the morning/early afternoon on the 12th (1st workout is at 2pm, September 12th). Coaches are flying home on evening of the 15th.
When making Airline plans, we will start at 2pm on the Thursday, Sept. 12 and told the latest we would play would be 2pm on the 15th.  Marty will travel down on the Wednesday and Return home on the Sunday the15th on a 6:48pm flight out of Phoenix into Bellingham.*
–          Lodging is to be booked and paid for by each player
Milwaukee Brewers Scout Team Canada Hotel (*This is the block for both the Under and UpperClassmen teams*
Holiday Inn Express Hotel & Suites Scottsdale – 3131 N Scottsdale Rd, Scottsdale, AZ 85251, USA
Link to reserve room: http://secure.cstt.com/TeamLogin/Team-Login_Input.php
File #: 52099
Password: sebbitum
*Approximately 15 to 20 minutes to the Salt River complex and the Sky Harbor airport*
Option Two
 – $1100.00CDN + GST ($800US equivalent) – Includes lodging with roommates and breakfast (at Team hotel).
– All ground transportation (in Phoenix area), Airport transportation has to be coordinated with coaches arrival and departure.
– All fee's associated with event
– Team hat/shirt and coaching/instruction
*Option Two players will be supervised by BLE staff from moment of arrival in Phoenix area. Players are responsible for airfare and lunch/dinner (meals will be organized by BLE staff). Please note: Hotel reservations for players participating in Option Two will be handled by the BLE office.
To pay by e-transfer (mail@bigleagueexperience.com), continue to register online using the form below, and then choose the invoice method of payment. Your credit card will not be charged
UPPERCLASS Registration