Best of the West 15U Bantam Fall Classic Sept 25 - 27 Kamloops, B.C. AA Division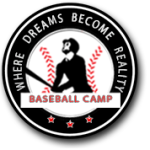 Description:
  There are 2 divisions for the Bantam Fall Classic please make sure you are registering for the correct Division

AA Division

The Big League Experience will host the 2016 Bantam Fall Classic baseball tournament.Players Eligible for this tournament must be those players that are Eligible for the 2016 Bantam season (2001 or younger date of birth).
The tournament will take place in Kamloops, B.C., from September 23-25, 2016. This tournament is ideal for those Bantam players and teams (2017 eligible) looking for a quality and competitive tournament on the 80' diamond for their fall season.
Tournament Format:
Each team is guaranteed 4 games (weather permitting) with the first round being pod play. The top team in each pod plus one or two wildcard team(s) will advance into the playoff rounds, all other teams will play a consolation game (subject to change depending on final number of teams).
Please download the Tournament Rules from the Tournament Registration Page
Tournament Hotels :
Big League Experience has Negotiated unbeatable room rates, use the link below to book rooms through CSTT Sports, savings per room per night are as much as $30.00
If you have any issues with the form or room availability , you may also contact
Phone Toll Free: 1-866-861-TEAM (8326)
CSTT Contact: Jessica.Beaudry  and she will look after all of your teams room needs .
Tournament Fee $520.00
Completing the form below will submit payment for tournament deposit  or in full to secure your spot in the Best of the West Bantam 15U AA Fall Classic,you may also return here to make a balance payment to fully secure your tournament spot
Look for a confirmation  email from Big League Experience, for future reference for you.
Click the payment completed link in that email to review your payment information..... please note the Transaction id# contained on that page,for your future reference, you will also receive a payment confirmation email, which will also contain your transaction ID#
Sincerely
Marty Lehn
Big League Experience