2015 Nanaimo Coaches Super Clinic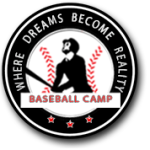 Description:
Head Instructor Marty Lehn invites you to start the season off and join him and his experienced team of instructors at the Nanaimo Coaches Super Clinic to be held April 25 to 26 .
This important weekend will give players, parents and coaches the opportunity to work directly with those who work with today's major leaguers and tomorrow's stars. This will be a great opportunity for coaches to be certified as a NCCP Regional coach over the weekend.  For more information — contact Mike Holyk at 250-713-5571.
Instructors
Marty Lehn—Owner and Director of the BLE Camps and Tournaments. Marty was an Canadian Olympic team coach in 2004 and National Team head coach as well as an MLB scout for the past 10 years. Marty is also a NCCP Facilitator coach.  View complete bio.
Brent Crowther
Drafted in the 10th round and signed with the Colorado Rockies in 1994. Former Team Canada Pitcher since 1998 and Pitching coach with the ND Blue Jays since 2010.  Brent also sits on the Technical committee of Baseball Canada.
Ryan Chennard
Former Professional pitcher in the Frontier League with the Springfield Ducks and member of the Nationally ranked Winthrop University.  Ryan also pitched for Team Canada at the World Jr Championships and has been the camp head with the Big League Experience Baseball
NCCP Certification (2 Days 4 Separate Modules)
All aspects of the NCCP INITIATION AND REGIONAL Coach certification will be covered during this event.
Coaches taking NCCP certification must register with the NMBA by contacting Mike Holyk at 250-713-5571.
Please note, ALL coaches who wish to take the Initiation and three Regional modules must have completed their NCCP online Initiation Module prior to the Coach's clinic.
Coach's Clinic Costs
Due to assistance from BC Baseball and NMBA the only clinic cost is a portion of the NCCP charge for each module you wish to take at the clinic.
INITIATION AND REGIONAL COACH Certification
(All four modules = $120 or $30 each module)
• Initiation Module: Saturday 9am – 1pm
• Skills Analysis Module: Saturday 1pm – 5pm
• Teaching Learning Module: Sunday 9am – 1pm
• Planning Module: Sunday 1pm – 5pm
Download the Camp Brochure from Here