To Register as a Team:
To pay by check, Continue to register online using the form below, and then choose the invoice method of payment, your credit card will not be charged.
*Average cost per player participating with their team is approximately $400.00 *
18U Midget Baseball Event - Team – Arizona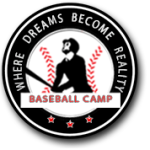 Description:
Description: Spring Training Camp and tournament in the Valley of the Sun
Date: March 26 – 31 (Monday – Saturday)
Where: Mesa, Arizona
Objective: Spring Training camp and Tournament for Midget aged players over 6 days in the Valley of the sun starting Monday, March 26 and ending Saturday, March 31st.  The camp will give the opportunity for each individual player and team to work on positional skill development, Hitting and team play with their coaches and former MLB players coaches and scouts over the 6 days.  Individuals will also have the opportunity to practice and play games with their club team during the week in their preparation for the 2018 season.
Overview and what is included:
Players will participate with their respective clubs.
Game tickets for MLB spring training game along with college game.
All costs associated with fields, Exhibition and tournament games, umpires, Indoor facility, instructors and special guests
Tentative Schedule:
Monday, March 26:
9:30 – 11:30 Group meeting – Throwing to Specialty session + Team workout
1:00 - 3:30       Hitting work and Intrasquad
Tuesday, March 27:
8:30 – 11am Team Practice + Specialty session
1:05 MLB Game
6:30 – 9:30 Exhibition - Game time
Wednesday, March 28:
9:30 – 12:30 Specialty sessions + hitting session at Extra Innings
2:30 – 5:00 Tournament Game Time – Teams (TBA)
Thursday, March 29th :
8:30 - 2:30 Tournament DH'er
4:30pm Facility tour ASU + Game
Friday, March 30th
9:30 – 12:30    Tournament game – Final Round Robin game
6: - 9pm Tournament game – Semi Final and Consolation
Saturday, March 31st
10:30 – 1:30 Championship Game
Staff will include – (Along with Midget Coaching staff)
Marty Lehn – Former Canadian Olympic team coach, MLB scout and Big League Experience Camps
Bob Didier – 5 time World Series champion with Toronto Blue Jays and New York Yankees and former MLB catcher
Albie Lopez – 12 year MLB pitcher and World Series Champion with Arizona D-Backs
Eddie Marin – Coach of Arizona Blue Jays Scout team – Mesa College baseball
Kyle Dhanani - Former Professional player in the Milwaukee Brewers organization and coach at Thompson Rivers University
Special Guest: Shea Hillenbrand – Two time MLB All - Star
In Conclusion:
Each team and individual will have:
-    Three team practices
-    Two specialty sessions
-    Pre - tournament game(s) and 4/5 tournament games
-    One indoor workouts
-    MLB and College game, Facility visit and free time to enjoy the sun and relax.
Please Note:
**Airfare, Hotels, Meals and Transportation when in Arizona will have to be provided by either the individual or club Teams.
Sincerely;
Team BLE Coaching Staff