15U Martin Luther King Phoenix Arizona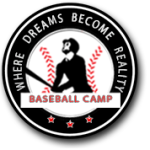 Description:
Date: January 11 – 16 (Wednesday – Monday)
Where: Phoenix, Arizona
This BLE trip will include on field workouts with intersquad/exhibition games and a Showcase workout over the three days followed by the tournament, running from January 11 to 13th (four games guaranteed – weather permitting).  We will also be making a campus visit.
The Martin Luther King Tournament is a prestigious yearly event attracting teams from all over the US and Canada.
15U Division – Players must be born on May 1st, 2001 or later *(players born April 30, 2000 or before are too old for this event).
*This event is invitation only, all players must be identified by BLE staff and receive an invitation*.
To ensure quality of tournament event and experience, registration in the BLE 15U and 16U Martin Luther King Tournament Trip is limited, early player commitment is advised !
Cost:
Must be Paid in Full 1 Month Prior to Tournament Start Date, deposits paid are Non-Refundable
Option One - $925.00cdn  + GST
Includes ground transportation (while in Phoenix area to and from Team Hotel),
Tournament fee, in the MLK tournament
Team hat/shirt and coaching/instruction.
College Baseball Visit
Option one players are responsible for airfare, lodging, food and transportation to Team hotel for drop off and pick up.
Option Two - $1295.00cdn  + GST
Includes lodging/breakfast (at Team hotel)
All ground transportation (in Phoenix area), Airport transportation has to be co ordinate with coaches arrival and departure
Tournament fee  in the MLK tournament
Team hat/shirt and coaching/instruction
College Baseball Visit
Option Two players will be supervised by BLE staff from moment of arrival in Phoenix area. Players are responsible for airfare and lunch/dinner. (meals will be organized by BLE staff )
Airfare
To be booked and paid for by each player. Coaches traveling early morning on January 11 with the first practice that night (Wednesday, January 11th) at 7:00pm.  Recommended flights should arrive in Phoenix on January 11th in the morning or early afternoon. Coaches are flying home on Jan. 16th, at 7:30pm.
Lodging
To be booked and paid for by each player (a link to the team hotel will be passed along as we have set up a team rate). Team Hotel is Arizona Golf Resort in Mesa, Arizona (Coaches check in January 11th). Please note: Reservations for players participating in Option Two will be handled by the BLE office.
Tentative schedule:
*On a daily bases the team will have the opportunity to have team time (Practice), skill development time with team and professional coaches as well as play games.
Wednesday, January 11 :
7:00pm – 9:00pm        Team Practice
Thursday, January 12 :
10:00 – 12:00am         Showcase Workout
1:00 - 4:00pm              College visit
6:00 – 8:30pm             Game (Outside competition) or Intersquad
Friday, January 13:
10:00 – 12:00am         Specialty session + Team Time
1:30 - 3:30                   Practice
5:00pm                        Team Activity/Meal - TBA
*Schedule is tentative and subject to change*
Tournament:
Saturday, January 14 - Monday January 16
Martin Luther King Tournament ~ Game Times TBA
Coaching Staff:
Marty Lehn – Big League Experience Camp operator/Owner, Former Canadian Olympic team coach and MLB scout.
Bob Didier – 5 time World Series champion and former MLB catcher
Albie Lopez – 12 year MLB pitcher and World Series Champion with Arizona D-Backs
Kyle Dhanani  - Former Professional player – Milwaukee Brewers organization
Shea Hillenbrand – Two Time MLB All Star, hitting specialist
Sincerely;
Marty Lehn
Big League Experience Baseball