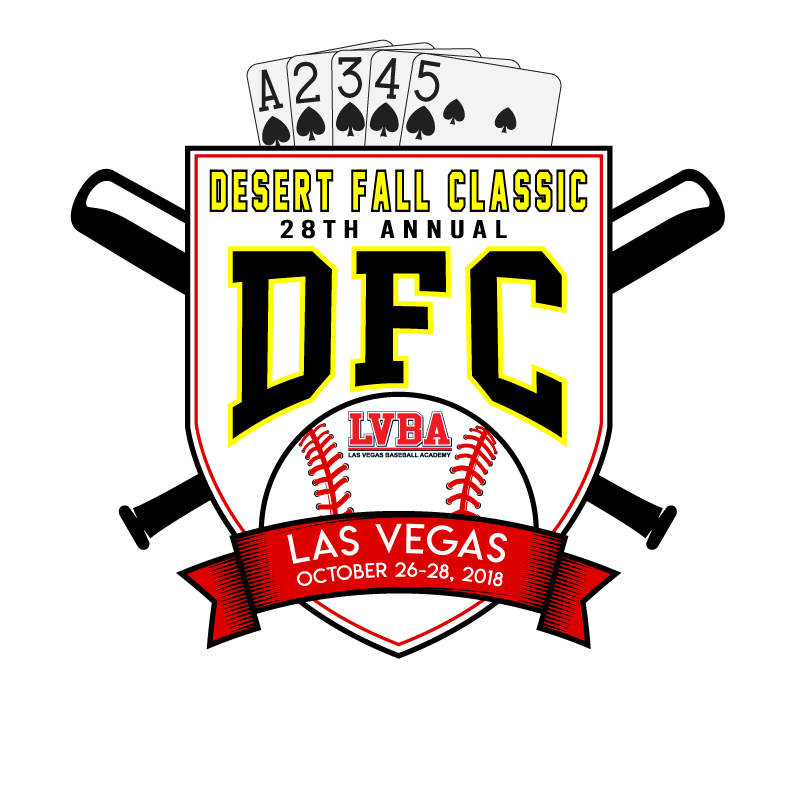 The Las Vegas Baseball Academy is hosting its 28th Annual "Desert Fall Classic" and the Big League Experience has been invited to participate in this very competitive tournament. Held in Las Vegas, Nevada, Team BLE will be entering teams in the 13U to 18U Divisions.
13U's will play on an 80/54 ft diamond (Bantam sized field) and 14U – 18U will play on full-size fields. This is an open division tournament, meaning the caliber will be very good.
BLE's participation in this event will include pre-tournament workouts and game(s) in Las Vegas prior to the tournament (Oct 24th/25th) followed by the tournament being held Friday, October 26th through the Sunday, October 28th.
Hey parents, it's the weekend before Halloween in Vegas!!!!!
Coaches will include:
Former Canadian Olympic team coach and Brewers Scout Marty Lehn
5-time World Series Champion, former MLB catcher and coach, Bob Didier
12-year Major League pitcher and World Series winner Albie Lopez
2-Time All-Star Shea Hillenbrand
Former Brewers Minor League Infielder Kyle Dhanani
Former Professional Catcher Reed Lavallee
Former Marlins Minor League Pitcher Joe Sergent
Mike Davis – 12 Year MLB player.  World Series Champion – LA Dodgers 1988
Eddie Marin – Az. Blue Jays Scout team Head Coach
Nick Salahub – Head Coach of Vancouver Island University – Lyons College, Arkansas
Jordan Blundell – Player Dev. coordinator with Edmonton Prospects- Jamestown Univ. player
Alan Cox – Player Dev. coordinator Okotoks Dawgs. Kentucky Wesleyan Univ.
Las Vegas Baseball Academy Desert Fall Classic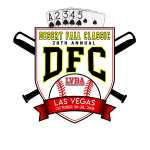 Description:
Date: October 24 – 28th ( Wednesday - Sunday )
Where: Las Vegas, Nevada
The BLE trip is a 5 day event that will include two full days of on-field workouts and intrasquad/exhibition games followed by the tournament, running October 26 – 28th (four games guaranteed).
This tournament is an annual event attracting teams from all over North America.
This event is by invitation only, all players must be identified by BLE staff and receive an invitation.
To ensure quality of tournament event and experience, registration in the BLE "Desert Fall Classic"  is limited. As we are only taking 12/13 players per team, early player commitment is advised!
Cost: $850.00 + GST
Payment must be made in Full 1 Month Prior to Tournament Start Date (Sept. 24th). Deposits made are Non-Refundable.
- Includes ground transportation for the Players (while in Vegas to and from Team Hotel). Other groups don't do the vans, we believe it's a big for bonding time amongst the guys along with the fact of giving you parents some freedom – "It's Big League"
- Tournament fees
- Team hat/shirt and coaching/instruction
-Team Function
*Players are responsible for airfare, lodging, food and transportation to Team hotel for drop off and pick up.
Airfare
To be booked and paid for by each individual player/family. Coaches traveling on the evening of October 23rd or the early morning of the 24th and departing later in the evening on the 28th (recommended flights and arrival times will be supplied)
Lodging
To be booked and paid for by each individual player. Team Hotel is "The Excalibur Hotel and Casino", Las Vegas, Nevada. Please note: Link for room reservations will be provided once registration is received.
Click on : Team Login
Your team can make their individual reservation by going to:
http://secure.cstt.com/TeamLogin/Team-Login_Input.php
File # 48190
Password: mamrinac
Tentative schedule:
Wednesday, October 24th:
2:00 – 4:00pm Team Practice
6:00pm Intrasquad or Game vs outside competition
Thursday, October 25th:
9:30 – 12:00 pm ~ Specialty session + Team Time
1:00 - 3:30 ~ Practice
Friday, October 26th – Sunday, October 28th
The Desert Fall Classic - Game Times TBA