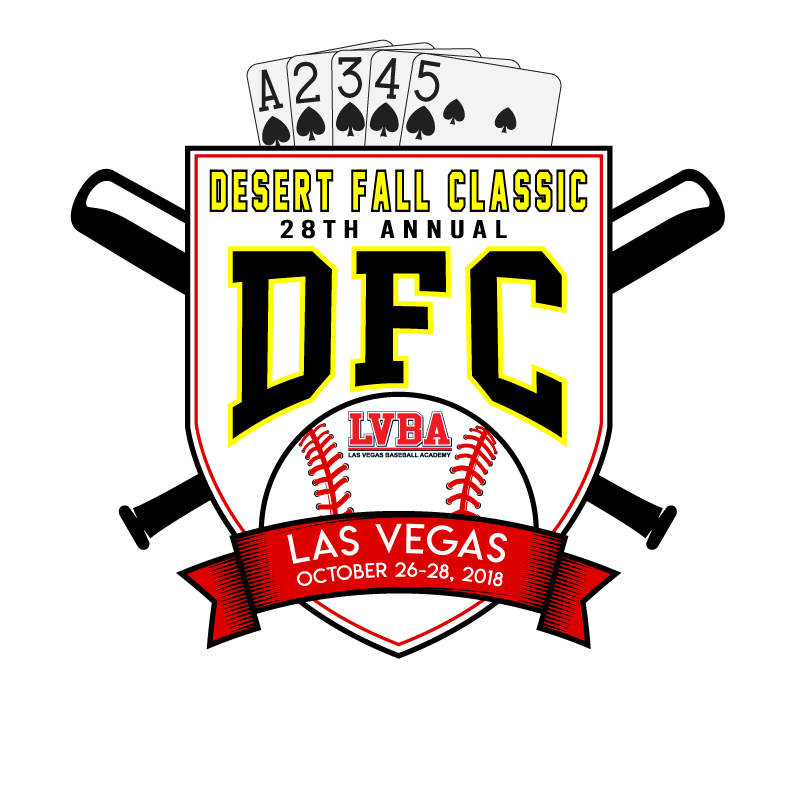 The Las Vegas Baseball Academy is hosting its 28th Annual "Desert Fall Classic" and the Big League Experience has been invited to participate in this very competitive tournament. Held in Las Vegas, Nevada, Team BLE will be entering teams in the 13U to 18U Divisions.
13U's will play on an 80/54 ft diamond (Bantam sized field) and 14U – 18U will play on full-size fields. This is an open division tournament, meaning the caliber will be very good.
BLE's participation in this event will include pre-tournament workouts and game(s) in Las Vegas prior to the tournament (Oct 24th/25th) followed by the tournament being held Friday, October 26th through the Sunday, October 28th.
Hey parents, it's the weekend before Halloween in Vegas!!!!!
Coaches for various teams will include:
Former Canadian Olympic team coach and Brewers Scout Marty Lehn
5-time World Series Champion, former MLB catcher and coach, Bob Didier
12-year Major League pitcher and World Series winner Albie Lopez
2-Time All-Star Shea Hillenbrand – TBA

Former Brewers Minor League Infielder Kyle Dhanani
Former Florida Marlins Minor League Pitcher Joe Sergent
Former Profession Player in the LA Dodgers organization – Tyger Pederson
Eddie Marin – Az. Blue Jays Scout team Head Coach
Nick Salahub – Head Coach of Vancouver Island University – Lyons College, Arkansas
Alan Cox – Player Dev. coordinator Okotoks Dawgs. Kentucky Wesleyan Univ.
*BLE will NOT be offering Van Transportation for this Travel Event. Please email mail@bigleagueexperience.com