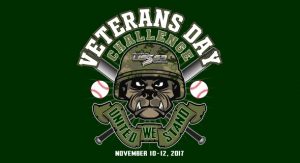 The USSSA Veterans Day Challenge Tournament is held in Las Vegas, Nevada in which Team BLE will be entering teams in each of the 11U and 12U Divisions that will play on a 70/50 ft diamond (Pee Wee sized field).
12U Division Players must be bornafter May 1 of 2005
11U Division Players must be born after May 1 of 2006
This BLE event will include pre tournament workouts in the lower mainland and in Las Vegas prior to the tournament followed by the tournament being held from Friday, November 10 – Sunday, November 12th (four games guaranteed).
Coaches will include former Canadian Olympic team coach and Major League Scout Marty Lehn, five time World Series Champion and former MLB catcher and coach Bob Didier, 12 year major league pitcher and World Series winner Albie Lopez along with former professional player in the Milwaukee Brewers organization Kyle Dhanani.  Special Guest Shea Hillenbrand (2 time MLB All-Star) will also join the instructional team.
Unfortunately the cost of events such as these to the US is indicative to the exchange rate and with that in mind, we wish to offer all those participating a gift certificate of $100cdn towards our 2018 summer camps. As many of you are already making plans to participate in next year's summer camp, this is a great way to save $100 for 2018.   Cos of event: $850.00cdn + GST.
Veteran's Day Challenge – Las Vegas Nevada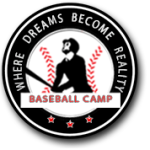 Description:
Date: November 8 – 12   (Thursday – Monday)
Where: Las Vegas Nevada
The BLE trip will include Pre - tournament workouts followed by two days of on-field workouts and intrasquad games in Las Vegas followed by the tournament, running November 10 - 12 (four games guaranteed).
The Veteran's Day Challenge Tournament (November 10 – 12) is an annual event attracting teams from all over North America.  This event is invitation only and all players must be identified by BLE staff and receive an invitation.
To ensure quality of tournament event and experience, registration in the Veteran's Day Challenge Tournament trip is limited, early player commitment is necessary to secure your spot once invited.
Cost:
Must be Paid in Full 1 Month Prior to Tournament Start Date, deposits paid are Non-Refundable.
Cost: $850.00 + GST
- Includes ground transportation for the players (while in Vegas to and from Team Hotel)
- Tournament fees in the Veteran's Day Challenge, and all pre-tournament mini camp and associated fees
- Team hat/shirt and coaching/instruction.
Airfare and Hotel
*To be booked and paid for by each player*. The team hotel is "Eastside Cannery Hotel and Casino" 5255 Boulder Hwy, Las Vegas NV. 89122.  We have set a block of room's aside for you to book your room, just hit the following link to book your room: https://secure.cstt.com/TeamLogin/Group_Rooming/GroupRoom_List_sr.php
*Please note, it is not mandatory for you to stay at this hotel, but it is the team hotel and this is where the vans will be leaving to and from for all practices and games.*
– Coaches will fly into town night of 7th home in the evening of November 12th (recommended flights and arrival times will be supplied once finalized).  1st practice will be on November 8th around 1 PM
-           Pre-Tournament Practices in Las Vegas – November 8th at 1:30pm – 3:30pm (then possible game) & November 9th from 10am – 3pm
*In the past we have practiced at the Big League Dreams field, which are replica MLB fields and we are looking to finalize that again – it's a pretty cool set up*
-           Tournament Schedule;  Set for November 10 – 12 with game time and pools TBA.
Tentative schedule:
*On a daily bases each team will have the opportunity to have team time (Practice), skill development time with team and professional coaches as well as play game/intersquad.
Wednesday, November 8th:
1:00 – 3:30pm:  Team Practice
4:30pm: Team Function or potential evening game vs. local Las Vegas team
Thursday, November 9th:
10:00 – 12:00am ~ Specialty session + Team Time
1:00 - 3:30  ~ Practice/Intrasquad
Saturday, November 10th  to Monday, November 12th - Veteran's Day Challenge ~ Game Times TBA
Coaching Staff:
Marty Lehn – Former Canadian Olympic team coach and Major League Baseball Scout.  Owner/Operator of Big League Experience Camps
Bob Didier – 5 time World Series champion and former MLB catcher
Albie Lopez – 12 year MLB pitcher and World Series Champion with Arizona D-Backs
Kyle Dhanani  - Former Professional Baseball player and Thompson Rivers University Coach
*Special Guest – Two Time MLB All-Star Shea Hillenbrand and potential others
Sincerely;
Marty Lehn
Big League Experience Baseball
Big League Experience Baseball